Custom-Made Suncatchers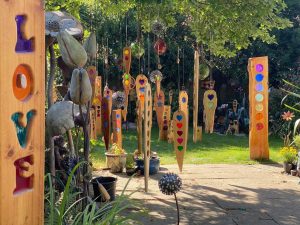 Our Story
One sunny day while I relaxed in my garden, the trees whispered their desire for life and colour. Inspiration struck, and I set out on a mission to bring them life. A few weeks later, my suncatchers blossomed amongst the branches, radiating joy through their colorful dance.
Our meticulously handcrafted suncatchers sold like hotcakes in the first weekend! Our love for crafting, paired with your love for our suncatchers, fuels us to create these stunning ornaments.
Handmade From Start To Finish
Every piece is handmade, without the use of any fancy machinery, just years of hard work perfecting our crafts. Every family member has their part in creating these suncatchers ready for there forever home.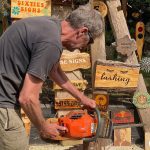 Easy To Display
All of our suncatchers come with a metal hook for quick and easy display. Simply hook anywhere in your garden and watch it spin all day long in the wind, creating stunning visual effects in direct sunlight.
Custom Orders & In Stock
Desire a suncatcher uniquely tailored to your style? Let us create a custom piece just for you. Contact us today and let's bring your vision to life.
Or you can find all our in stock suncatchers here, with quick & free delivery.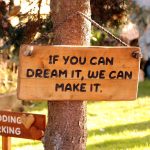 Ordering Process and Pricing
Ordering a custom-made suncatcher is easy! Simply follow these steps:
Browse the gallery bellow: Take a look at our collection of previously made suncatchers to get inspired.
Customization options: We offer 100's of custom designs. Contact us with your requirements, and we'll work with you to create a unique piece.
Production time: Please note that custom-made resin suncatchers require 2-3 weeks to be crafted.
Pricing: Our suncatchers start at £29.99, and prices may vary depending on the complexity of the design. For a free quote, send us a message with your specific requirements.
Feel free to explore our gallery, learn more about our story, and don't hesitate to reach out to us for any inquiries or to request a custom order. Let's bring your vision to life with our unique suncatchers.