Custom Memorial Keepsakes
Welcome to Handmade4u, where we specialize in crafting unique and meaningful Memorial Remembrance Plaques and ornaments. With meticulous attention to detail and a deep sense of love, each piece is handcrafted to honor the memories of your loved ones, offering comfort and a lasting tribute.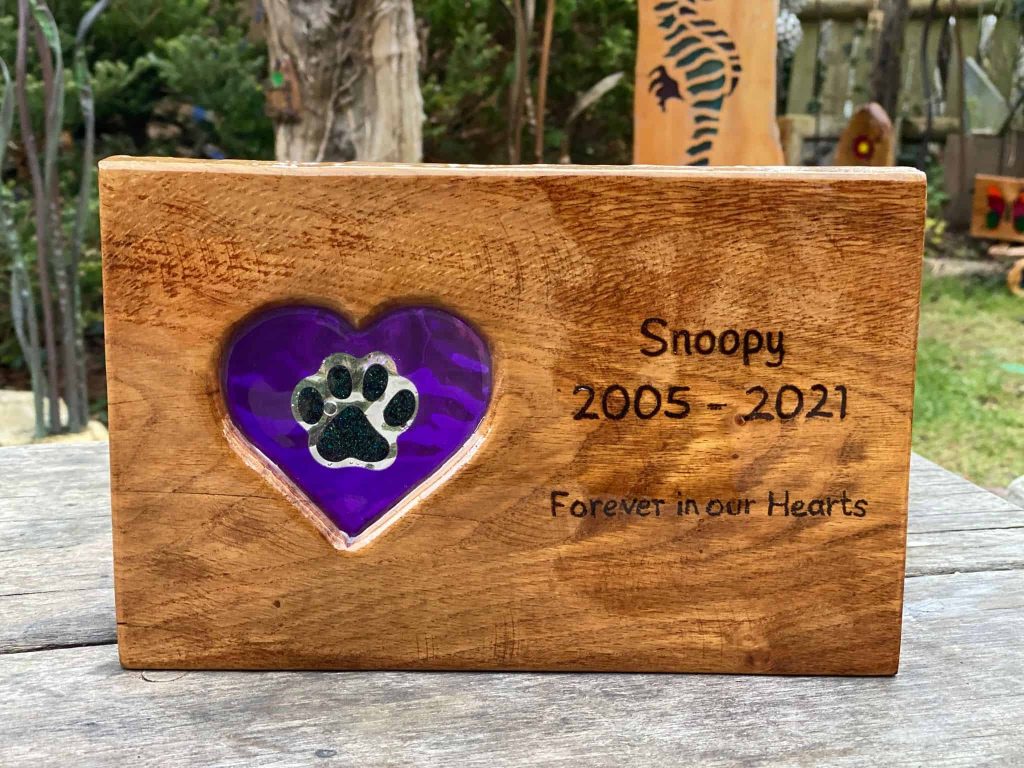 Attention to Detail: We meticulously craft each piece with great care and attention to detail, ensuring the highest quality and craftsmanship.
Timeless Design: Our designs are timeless, meant to endure the test of time and serve as lasting tributes to your loved ones.
Personalized Touch: We offer the option to infuse ashes or meaningful elements into the resin, adding a deeply personal and sentimental touch to your memorial piece.
Custom Engraving: Our engraving services allow you to add custom text or details, making each piece truly unique and personalized.
Inspiring Gallery: Explore our gallery to see past commissions and gather inspiration for your own memorial remembrance.
Ordering your custom memorial remembrance plaque or ornament is a breeze. Here's how:
Contact us: Fill out our contact form with your name, email address, and a brief description of your design idea.
Customization: Our team will discuss your requirements and guide you through the available options, such as engravings and special elements.
Pricing and confirmation: We'll provide a personalized quote based on your preferences. Once you approve the details and pricing, we're ready to proceed.
Crafting process: Our skilled artisans will meticulously create your unique memorial piece with love and attention to detail. Please allow 14-21 days for production.
Shipping and delivery: Your finished memorial piece will be carefully packaged and shipped to your address, ensuring it arrives safely and on time.
Nicky O'Dell
Thank you so much for our lovely sign in memory of our Border Collie, Storm
Emma Thomas
Recieved my order last week couldn't be happier with it would highly recommend.
Adam Turner
Highly satisfied with the quality of the product, I definitely recommend as a gift to anyone looking for a unique and authentic gift.