Benches & Seats Gallery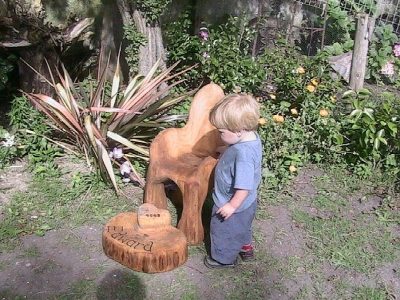 Our workshops in Highleigh, West Sussex we can offer you any style custom made unique Benches & Seats Gallery. From small wooden benches to massive wooden seats and tables. Free No Obligation quote on any feature
Custom Orders please use contact us .Thank You
If you have an idea please get in contact with us to talk about what we can create for you.
At our workshops in Highleigh, West Sussex we can offer you any style Benches & Seats Gallery. From small wooden house benches to massive wood flowers. Free No Obligation quote on products just ask!
For Custom Orders please use Past Commissions Gallery Thank You.
You can brows the Benches & Seats Gallery. so You can create your own unique order, as you can choose from a range of colours to personalise to your creation.
You can order signs in lots of fonts and size lettering. We can also engrave logos and pictures and set any colour resin into wood.
How to order ?
Contact us to get a free, no-obligation price on any sign or ornament. Our team of experienced woodworkers will help you at every stage. Hundreds of options to choose from , or give us a photo to recreate. there is a large selection for under £30 click here to see. these make god presents.
To experience the beauty of handmade goods you can come and visit us! Browse our garden to see our unique products, decorations, and signs for both the home & workplace. we have created lots of business signs like the sign we donated for the cat and rabbit rescue centre. we love doing local commotions and will install the sign for you.
We are excited to produce beautiful products since we have over 30 years of combined expertise. Dealing with wood and two years of perfecting the art of resin in signs. browse our Resin Signs Gallery for previous work and be by the beauty. When your ready to order simply reach out to us and get started on your unique creation today!