Dandelion & Allium Gallery
Dandelion and Allium Gallery here you will see the different styles and designs of Dandelion and Allium.
These Ornaments make a great visual display in any home or garden. Push in ground ornament, these look just as good in your home as well as your garden.
Commission Work
I am always delighted to take on commissions and work with you & your budget to develop unique products for your School, Home, Garden and outdoor space or business.
are you looking for Dandelion & Allium Gallery you need or garden decoration you require we can make it.
The Dandelion & Allium would make any Home & Garden look great. Great visual centrepiece, I have made flower arrangements, wedding display, garden statue, garden art, unique flower display for special occasions.
we have a great range of Dandelion & Allium Gallery. you can brows the ornaments on our online store . furthermore You can create your own unique piece of art, as you can choose from a range of sizes to personalise to your creation. These are available in different sizes and colours so you can make your ornament.
contact us
Contact us to get a free, no-obligation price on any Dandelion & Allium Gallery. Our team of experienced woodworkers will help you at every stage. Select a style and design from hundreds of options, or give us a photo to recreate. or if your looking for a unique gift we are the perfect place. we have a large selection for under £30 click here to see.
Experience the beauty of handmade goods you can come and visit us! Browse our garden to see unique decorations, and signs for both the home & workplace. we have created lots of business signs like the sign we donated for the cat and rabbit rescue centre. we love doing local commotions and will install the sign for you!
My family and I are excited to produce beautiful products since we have over 30 years of combined expertise. Dealing with wood and two years of perfecting the art of resin. We Begin to make your own distinctive item right now by letting the brilliance of our work serve as inspiration.
so why wait any longer? browse our Wood & Resin Gallery for previous work and be by the beauty. When your ready to order simply reach out to us and get started on your unique creation today!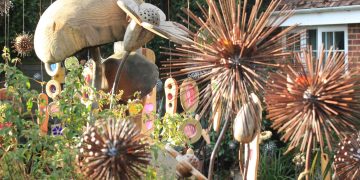 Back To GalleryDandelion Features. here you will see the different styles and designs in Dandelion Features Gallery.These Ornaments make a great visual display in any home or garden. Push in ground ornament, these look just as good in... read more »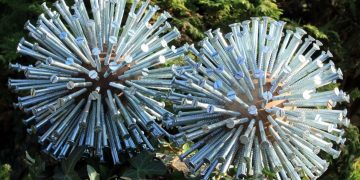 Back To GalleryDandelion heads. here you will see the different styles and designs in Dandelion Alliums Heads Gallery.These Ornaments make a great visual display in any home or garden. these look just as good in your home as... read more »