Wooden Flower Gallery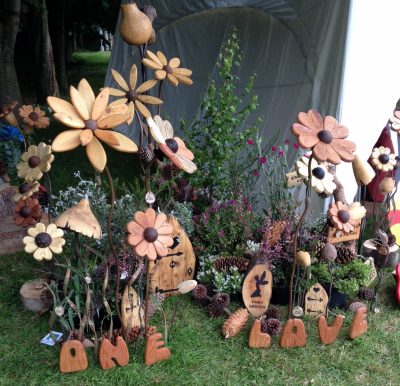 Commission Work
I am always delighted to take on commissions and work with you & your budget to develop unique products for your School, Home, Garden and outdoor space or business.
Whatever kind of wooden garden flower sculpture you need or garden decoration you require we can make it.
These Garden Daisies decoration would make any Home & Garden look great and can be used for a great visual centrepiece, I have made flower arrangements, wedding display, garden statue, garden art, unique flower display for special occasions.
Please contact me for a free no obligation quote.
Please look at my Flower Shop for sizes and prices available